Jared Mahaffey
Owner | Custom Spray Painter Extraordinaire
Most  times Jared can be found whistling tunes while flatting and polishing a custom respray.  If you stop by for a chat Jared will discuss anything from the latest kid friendly trails to, 'Was it really an elbowing or possibly just a naturally wide, arm stance?'  As for your bike, there is no other person you would feel safer leaving your bike with.  He will make sure it gets the best treatment money can buy!
Rafique Jones
Workshop Manager
Despite his "big bear, cute-and-cuddly" appearance, Fiekie is actually a sci-fi movie fan and a die hard cricket super fan. When he started with us as a bicycle apprentice with a penchant for chip rolls, we knew big things were gonna happen and today he runs the workshop and knows much of a muchness keeping up with the latest tech advances needed to change your bike from a 'knobbled'  to a 'noble steed'.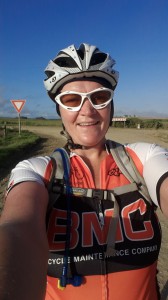 Melane Mahaffey
Artwork and the business of business
If Mel isn't coming up with the next entrepreneurial idea of the century she is elbow deep in artwork or managing the kids' schedule.  When Mel is in the shop cracking the whip there's no room for back-pedaling, especially when it comes to who's fetching her coffee.