When we finished Mr Ramazotti's Dream Machine #2 (as blogged in November) we felt like we had stepped over into the story of Goldilocks and the Three Bears, except it was Mr Ramazotti and the Two Bicycles.
There was something just not quite right about DM #2.
In other words, DM #2 turned out to be the Papa Bears Porridge.  Too big.  Or was it too hot?
Perhaps that illustration doesn't quite fit…
Point is, we painted this Lemond frame: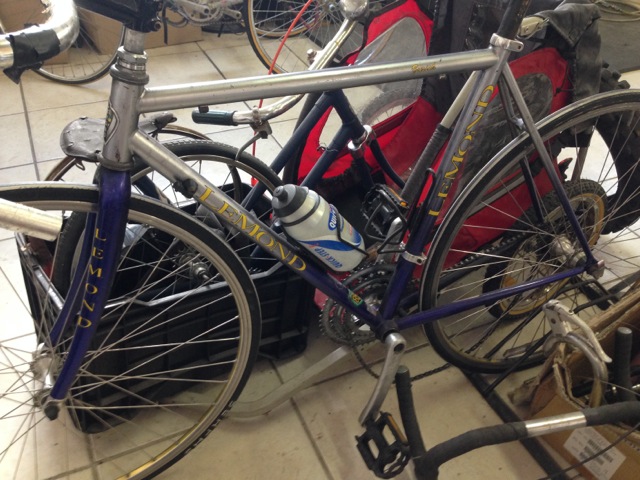 exactly the same!
Because it was slightly smaller.
Thus the title "Dream Machine #2 Revisited".
And the re-shoot follows:
It's actually amazing what a difference the smaller frame did for the overall look of the bike.  Everything looks more in proportion, don't you think?
Fits like the baby bear's bed and goes down just as well as his porridge did too.